10 Ways to Maintain Connections While Homebound
Whether you're a homebody by choice or circumstance, you can not only maintain but enhance your active social connections. Social ties and health go hand in hand, after all, so now is the time to get social. Here are 10 ways to deepen connections and improve your well-being, even when you're at home.
Show Some Loving Kindness
Take to the Porch (or Balcony)
Dr. Amy Lopez discovered an accidental location for increased happiness: her porch. Before air conditioning, Americans took to their front porches at night to escape the heat of their houses; porches acted as informal community hubs. Porches, balconies and patios have returned to prominence, helping those from Brooklyn, New York, to Siena, Italy, not only connect with their neighbors but to also inspire them with song.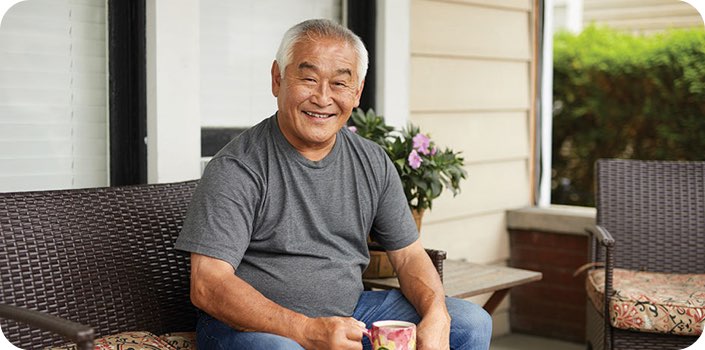 Surround Yourself with Memories
Take stock of your surroundings and note the objects, words and images related to social connection. Remember those moments and people these items represent as richly as you can. If you find your home doesn't have many visible reminders of your social connections, look through your belongings for mementos with even subtle reminders and put them on display.
A voice assistant like Siri, Alexa or Google Assistant can help older adults maintain independence longer in addition to reducing social isolation. For some, they act like a companion, telling jokes and sharing interesting facts. They also enable quick and easy calling and messaging with friends and family for increased connectivity.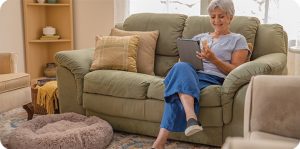 For older adults, Facebook and Twitter can enhance social connections and well-being in accessible and low-cost ways. Researcher Kelly Quinn says it can even help prevent cognitive decline, like switching between tasks or concepts and information processing. Whether online or in real life, even a small social network, if it provides meaningful connections, can help boost your mood and happiness.
Just because you might be home doesn't mean you can't still explore. Google's Arts & Culture pages give you access to thousands of museums worldwide. If you'd rather explore the great outdoors, Google Earth has 31 tours of U.S. National Parks. Set up a virtual date with family and friends to explore and discuss what you see together.
Link up with family and friends for long-distance movie nights and TV watch parties with Netflix Party. You'll be able to sync your screens and comment in real time during the chatroom without anyone shushing you.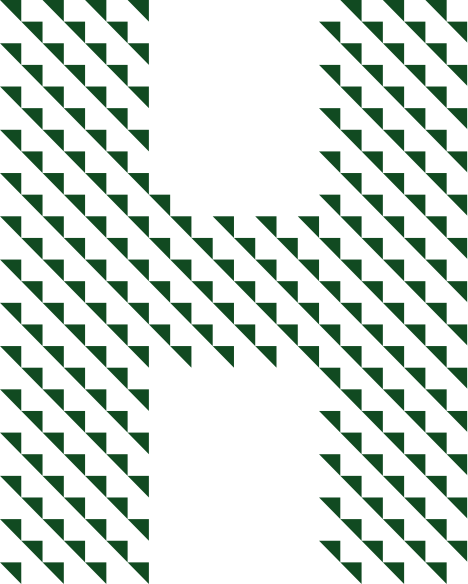 More personalized care starts with one person: your Humana Sales Agent.
Humana will connect you with a licensed sales agent in your community. And they may be able to help you find a provider in the Humana network that may be right for you.