14 Resources to Help Keep You Full and Healthy
Resources that may help you get enough nutritious food for a healthy, happy life. Food insecurity is common among many Americans. It's okay to ask for help. These resources are a great place to start.
It takes more than an apple a day to get all the nutrients and energy necessary to weed a garden or salsa dance the night away. In fact, nutritious foods can do more than boost our energy; they can help prevent health problems like heart disease, hypertension, diabetes, osteoporosis and certain types of cancer.
Yet, according to Feeding America, an estimated one in nine Americans, or 37 million people, face food insecurity, which means they lack consistent access to food for an active, healthy life. Of these people, nearly 5.5 million senior citizens face food insecurity. With 63 percent of those served by Feeding America choosing between food and medical care. These are choices no American should have to make. In fact, infrequent access to healthy food can make managing a chronic disease more difficult. Poor diets have also been shown to account for 20 percent of U.S. healthcare costs from heart disease, stroke and diabetes.
That's why nonprofit organizations, corporations and government agencies across the country have safeguards and programs in place to help ensure Americans have enough food on the table and in their bellies. We've rounded up a list of 14 food resources.
Your Primary Care Provider
Your primary care provider (or PCP for short) may give you ongoing assessments for food insecurity. They may ask questions about whether you worry about running out of food before getting money to buy more or if the food you bought didn't last until you had money to buy more. If your PCP hasn't yet asked you, don't be afraid to speak up and let them know if you sometimes or often struggle to get food. They may be able to help connect you to local resources because good nutrition is integral to your health.
Supplemental Nutrition Assistance Program
Senior Farmer's Market Nutrition Program
You may qualify for the federal Senior Farmer's Market Nutrition Program, which provides access to locally grown fruits, vegetables, honey and herbs while supporting area agriculture and entrepreneurship. The program supports farmers, farmer's markets, farmer's stands and community-supported agriculture. In 2018, the program provided more than $20 million to nearly 840,000 people through an average seasonal benefit of $32. Currently this program operates with 52 State agencies, U.S. Territories, and Federally recognized Indian Tribal Organizations, eligibility may vary by state.
Commodity Supplemental Food Program
The Emergency Food Assistance Program
The federal Emergency Food Assistance Program, a safety-net program, supplies emergency food at no cost. All foods are 100 percent American-grown and can include fresh and frozen fruits and vegetables, dairy, meats and whole grains, among others. In fiscal year 2020, Congress appropriated $317.5 million to the program for food purchases alone. Public or private nonprofit organizations that provide nutrition assistance receive food as well as households that meet State eligibility criteria may receive food for home use.
Feeding America is a nationwide network of 200 member food banks across the U.S. and Puerto Rico. It donates 4.3 billion meals each year through food pantries and meal programs throughout the country. To find a participating food bank in your community, search by ZIP code or state. Humana collaborates with Feeding America through donations and volunteerism.
Humana Basic Needs Benefit
If you're a Humana member struggling to get enough food, you might qualify for Humana's Basic Needs Benefit, which provides kits for 14 nutritionally balanced meals to eligible members. Meals typically arrive within seven to 10 days. Based on your nutritional needs and food storage, meals are either prepared and ready to heat and eat or are shelf stable for longer pantry storage. Requests are limited to one per member in order to serve as many people as possible. You can call Humana Customer Care at 1-800-457-4708 (TTY: 711), Monday–Friday, from 8 a.m. to 8 p.m., to see if you're eligible.
Humana Healthy Foods Card Benefit
Some Humana plans include the Healthy Foods Card benefit available in select markets, which gives members on eligible plans $25 or $50 each month to use for groceries on all types of nutritious foods including fresh dairy, lean protein, fruits, vegetables and more. With access to more than 50,000 retailers nationwide and a smart app that shows available balances and helps identify approved foods, the Healthy Foods Card helps more members get the food they need for healthier lifestyles.
Humana's Well Dine Benefit
Humana's Well Dine benefit on select Medicare plans (including those in qualified chronic-condition special needs plans) provides fully prepared, nutritious meals to Humana members for 5-10 days after inpatient hospital or skilled nursing-facility stays. Meals can stay refrigerated and can be heated when ready to eat to make transitioning back home easier.
In 2015, Humana set out to improve community health by addressing issues like food insecurity through its Bold Goal initiative. As part of the Bold Goal, Humana created zoom inTM, a tool that enables users to find resources for food insecurity like emergency food pantries and home-delivered meals in local communities across the nation. Just enter an address and you'll be able to see food-insecurity factors like the prevalence of food deserts or poverty.
Local places of worship like churches, temples and mosques often serve as community hubs and places of hope. In their effort to serve their communities, many places of worship also run food pantries. These religious entities often see helping the community as part of their mission. Don't be afraid to call your neighborhood parish to see if they can help.
Local Community Centers and Businesses
Many local communities and senior centers offer low-cost or free meals, especially lunches. Some centers now offer home delivery or curbside pick-up as well as a combination of fresh, frozen and shelf-stable options. Some hotels and restaurants have partnered with nonprofits and government agencies to provide ready-to-eat meals to individuals in need. Find out what your local centers and businesses offer.
It's okay to ask for help if you're struggling to get enough food. You're not alone. You deserve to have enough food for a healthy and active life, and there are numerous resources to help. You could start by asking someone you trust like your PCP or health insurance Agent for help. They can assist you in getting access to government benefits or locating area organizations. If you're a Humana member, you can also call Humana Customer Care at 1-800-457-4708 (TTY: 711), Monday–Friday, 8 a.m. to 8 p.m., to see if you qualify for food assistance.
Looking for more resources for health and well-being? Learn how you can stay connected while staying at home.
Y0040_GHHKTLMEN_M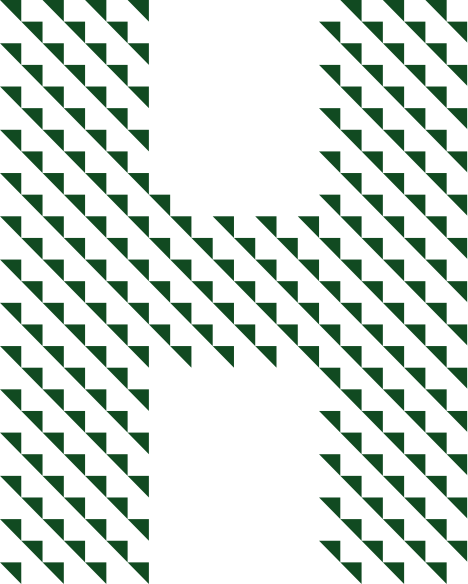 More personalized care starts with one person: your Humana Sales Agent.
Humana will connect you with a licensed sales agent in your community. And they may be able to help you find a provider in the Humana network that may be right for you.