New to Original Medicare during AEP? Start Here.
19 de October de 2020
(English) If you're new to Medicare, this is a great place to start.
Unsure what your Medicare options are? Read this.
And if you're just looking for tips to help you select a health plan, start here.
The word Medicare gets thrown around a lot. With often-used words, it's important to take a step back and make sure you've got a basic understanding of what that word means. In this article, we'll give you the 101 on Medicare, so you can tell the difference between parts A, B and D and a whole lot more. Let's get started.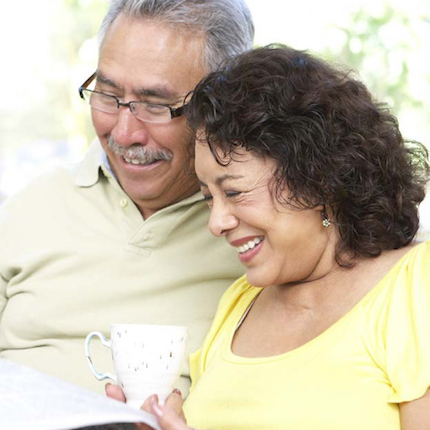 (English)
A brief history of Medicare
Medicare, often referred to as Original Medicare, is a national health insurance program of the United States federal government run by the Centers for Medicare & Medicaid Services (CMS). It's available for people 65 or older as well as those under 65 with a long-term disability of any income level, medical history and health status. President Lyndon B. Johnson first signed Medicare into law in 1965, and, in 1972, Medicare was expanded to cover people under 65 with a long-term disability. It's a social program that provides health insurance to 60 million enrollees across the United States each year.
What Medicare covers
Original Medicare helps to pay for primary care provider visits, hospitalizations, preventative services, limited prescription drug coverage, skilled nursing facility care, home health care and hospice care. It does not include dental or hearing coverage or routine vision care. Here's a full list of what Original Medicare covers.
Original Medicare is divided into parts:
Medicare Part A is Hospital Insurance and covers inpatient hospital, skilled nursing facility and hospice care stays as well as some home health care.
Medicare Part B is Medical Insurance and covers certain doctors' services, outpatient care, medical supplies and preventative services.
Medicare Part D is prescription drug coverage to help cover the cost of prescription drugs including recommended shots or vaccines. In order to get Part D coverage, you must join a Medicare-approved plan that offers drug coverage such as a stand-alone Prescription Drug Plan or Medicare Advantage plan.
Original Medicare perks:
Go to any provider or facility that is enrolled in Medicare and accepting new patients.
Covers about 80 percent of medical costs, which leaves you to cover the remaining 20 percent.
Original Medicare gaps:
Offers no cap on out-of-pocket expenses.
Does not include dental or hearing coverage or routine eye exams.
Prescription drug coverage is not automatic.
No supplemental health or wellness benefits.

How Original Medicare works
Enrollment
Sign up for Part A when you turn 65 if you're not already getting Social Security or Railroad retirement benefits. Learn how here.
Most people sign up for Part B at the same time to avoid a penalty later on. Learn more about Part B and your situation here.
You can sign up as early as three months before or as late as three months after your 65th birthday.

For example, if your birthday is September 1 and you're turning 65, you have from June 1 to December 1 to sign up. This is called the Initial Enrollment Period.
If you miss the Initial Enrollment Period, you can sign up during Annual Enrollment Period or the General Enrollment Period:

Annual Enrollment Period: October 15 through December 7 each year.
General Enrollment Period: January 1 and March 31 every year.

If you or your spouse continue working past 65 and are covered by a group health plan from an employer or union based on that work, you may qualify for a Special Enrollment Period:

You have one month after the employment or employer/union-sponsored health insurance ends to sign up for Parts A and B. Parts A and B coverage begins depending on when you sign up. Learn more here.
Costs
Most people do not usually pay a monthly premium for Part A coverage. Part B monthly premium costs vary based on your annual income. You can view basic costs for Original Medicare here.
If you need Part D coverage, you will need to enroll in a prescription drug plan through a private insurance carrier. Costs for that will vary by carrier, plan and area. If you are struggling to afford prescription drug costs, you may be eligible for Social Security's Low-Income Subsidy or Extra Help program. See if you qualify and apply here.
Your Medicare Choices
Just as you have the option to have a private retirement fund in addition to your Social Security benefits, you also have the option to have a private Medicare plan. Depending on your health needs and goals, a private Medicare plan could help you save money and enjoy more perks.
Want to determine which Medicare plan type is right for you? Learn more here.
Si quiere un cuidado de la salud integral y personalizado, comuníquese con nosotros hoy.
Contáctenos