When It Comes to Medicare, You Have The Power to Choose.
19 de October de 2020
(English) If you're unsure what your Medicare options are, this is a great place to start.
New to Medicare? Start here.
Just looking for tips to help you select a health plan? Start here.
You have two main Medicare plan options: Original Medicare or a private insurance plan. A private insurance plan contracts with Medicare to provide your Part A and B benefits or supplement your Original Medicare benefits. One of the most common private insurance plans is called Medicare Advantage, what may also be referred to as Part C. Wondering about Parts A, B or D? Check out our Medicare 101 article here.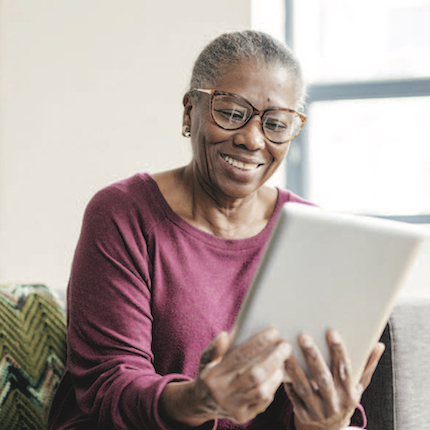 (English)
Original Medicare versus Medicare Advantage
Original Medicare provides much-needed healthcare for enrollees; however, it has gaps as discussed in our Medicare basics article such as no dental or hearing coverage and no routine vision care. It is not free and offers no cap on out-of-pocket expenses. It also does not include automatic prescription drug coverage.
Medicare Advantage plans often include Part D prescription drug coverage as well as additional coverage for dental, vision and hearing. These plans may also include additional services and benefits for health and wellness such as:
Medicare Advantage plans may offer cost savings through zero-dollar or low-cost monthly premiums and copays, fixed deductibles and a maximum cap on out-of-pocket expenses.
Rather than navigate the healthcare system on your own, Medicare Advantage plans may provide you with the additional support, tools and resources you need to maintain your health as compared to Original Medicare. For example, Medicare Advantage plans might offer value-based care providers in their networks. Humana has shown members in value-based care settings:
HMO versus PPO
Two types of Medicare Advantage plans are HMO and PPO. HMO stands for health maintenance organization. PPO stands for preferred provider organization. You can compare whether an HMO or PPO is right for you using this chart.
HMO Basics
HMO Perks

HMOs have their own networks of doctors, hospitals and other providers who have agreed to accept payment at a certain level for any services they provide
With an HMO, you must choose a primary care provider (PCP) when you enroll in the plan.
You also need to see your PCP first before seeing a specialist.

Affordability since the HMO network allows the plan to keep costs in check for members.
PCP is your medical home base and the central person in charge of your healthcare.

You might enroll in an HMO if you are:

Someone who doesn't need much specialist care, an HMO may be right for you. Learn more about HMOs here.

Special Needs Plans
Special Needs Plans are Medicare Advantage plans that limit membership to people with specific health conditions or characteristics such as income level. Special Needs Plans help members get care tailored to their specific and unique conditions and needs.
Chronic Special Needs Plans (CSNPs) are typically offered to people with one or more chronic conditions such as diabetes mellitus, cardiovascular disorders, chronic heart failure, chronic lung disorders or end-stage kidney disease. Learn more about CSNPs here.
Dual-Eligible Special Needs Plans (DSNPs) are available to members who are eligible for both Medicare and Medicaid, another federal health insurance program that provides coverage to individuals or families with low incomes. Medicaid covers:
Doctor visits
Hospital stays
Long-term medical care
Non-medical daily basic care (such as help with eating, bathing, dressing etc.)
Dental care
DSNPs combine the benefits of Medicare and Medicaid:
Give members access to providers not typically covered by Medicaid
Zero-dollar and low-cost premiums
Prescription drug coverage
DSNPs help humanize healthcare through a Care Team model with a registered nurse, social services and health coach that assist members outside the doctor's office. In addition to the services offered with traditional Medicare Advantage plans, DSNPs may offer potential extras to address your non-medical needs such as a monthly grocery allowance and enhanced transportation benefits.
Si quiere un cuidado de la salud integral y personalizado, comuníquese con nosotros hoy.
Contáctenos