Aging can feel like a fulltime job, especially if you live alone. You navigate your finances, household and daily tasks like cooking and cleaning on top of maintaining your health and wellness. When you're homebound, it can feel even more isolating due to a lack of social connection. Sometimes you need more support, and that's okay. There's no shame in asking for help when you need it.
There are plenty of organizations across the nation whose sole purpose is to help people like you age well. These social organizations provide a vital service to seniors and the community at large by connecting them with resources and support they need. Depending on your specific situation, there could be an organization devoted to your specific needs. Below, we've rounded up 15 resources to help with healthy aging. Let's dive in.
General aging organizations
1. Administration on Aging
As a key agency of the U.S. Department of Health and Human Services, the Administration on Aging (AoA) works to promote and support senior health and nutrition, caregivers, elder justice and adult protective services. It promotes the well-being of older individuals through programs and services that help them maintain their independence in their homes and communities. Discover more about AoA's programs here.
2. Area Agencies on Aging
The mission of Area Agencies on Aging (AAA) is to better help older adults and people with disabilities live with dignity and choices in their homes and communities for as long as possible. AAA offers a wide range of services and programs including assistance with health insurance and transportation, a caregiver support program, home- and community based services, elder justice, support for care transitions and community resource centers.
AAA names can vary across the nation. They can be either a government agency or a designated nonprofit that addresses the needs of all older people at the local and/or regional level. You can find your local AAA by entering your ZIP code here. Select "Area Agency on Aging" in the dropdown menu of the results page.
3. Eldercare Locator
A program of the AoA, Eldercare Locator helps older Americans and their caregivers find trustworthy support resources in their community. It provides information and links to other government programs, tools and services on a range of issues from support services to housing, elder rights to transportation. Use the ZIP code search to find reputable aging resources in your area here.
4. National Council on Aging
Since 1950 the National Council on Aging (NCOA) has worked with public and private organizations to provide programs, services, education and advocacy for people aged 60 and older. Currently, NCOA focuses on economic security, health living and public policy as it relates to seniors. They work to help older adults like you manage your money and protect older workers' rights. Regarding health, they have great information about falls prevention, chronic disease management, food security and more. Learn more about NCOA here.
5. Volunteers of America
Volunteers of America provides services and programs to promote the health and independence of older adults across the nation through senior centers and day programs; home repair and maintenance, transportation, companionship, case management and safety protection services and a collaboration with Meals on Wheels for group meal programs. Learn more about Volunteers of America's work with older adults here.
6. Senior Corps
Senior Corps is a program of the federal Corporation for National and Community Service that provides aid to seniors through three main programs: senior companions: provides assistance and friendship to seniors who have difficulty with daily tasks; foster grandparents: lets seniors serve as role models, mentors and friends with exceptional needs and RSVP: a nationwide volunteer network for people 55 and older. Learn about how you can get involved with the Senior Corps here.
Population-specific aging resources
7. National Hispanic Council on Aging
The National Hispanic Council on Aging works to improve the lives of Hispanic older adults, their families and caregivers by focusing on these topics: health, economic security, leadership development and empowerment and housing through programs, public policy and research. Learn more here.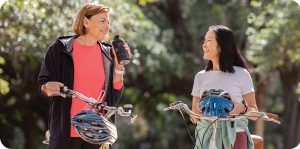 8. National Indian Council on Aging
The National Indian Council on Aging supports aging American Indian and Alaska Native elders through an on-the-job training and employment program and raising awareness of elder abuse, financial exploitation, scams and fraud through its Elder Equity program. The Council also works to support family caregiving needs in addition to tribal long-term care services and support. Find out more here.
9. National Asian Pacific Center on Aging
The National Asian Pacific Center on Aging works to ensure all Asian Americans and Pacific Islanders age with dignity and well-being. They focus on dementia, elder abuse prevention, family caregiving, healthy aging and mature workers through numerous special projects. Read more here.
10. National Caucus and Center on the Black Aged
The National Caucus and Center on the Black Aged was founded in 1970 to ensure the concerns of elderly minorities would be heard. It works to improve the quality of life for African Americans and low-income minority seniors through three focus areas: employment, health and wellness and housing. Discover more here.
11. National Resource Center on LGBT Aging
The National Resource Center on LGBT Aging aims to improve the quality of services and supports offered to lesbian, gay, bisexual and/or transgender older adults. The organization provides national and local resources as well as training, technical assistance and education. Learn more here.
12. Center for Aging in Diverse Communities
The Center for Aging in Diverse Communities is dedicated to eliminating health disparities in minority aging populations through research and sharing information about ways to reduce disease and disability. Read more here.
Issue-specific aging resources
13. Mental Health America
Mental Health America addresses the needs of those living with mental illness and promotes overall mental health for all as a part of whole-person wellness. Their website helps people find providers in their area. Visitors can take an online screening test for depression, anxiety, addiction and more. With resources for living mentally healthy, you can educate yourself about the importance of mental health. Learn more here.
14. Friendship Line
Friendship Line is a 24-hour accredited crisis line for people 60 and older and adults living with disabilities. This toll-free number was created by the Institute on Aging to provide emotional support, allow elder abuse reporting, offer well-being checks, give grief support and actively intervene in suicide. Call the toll-free number at 1-800-971-0016 if you feel lonely or need emergency emotional support.
15. Justice in Aging
Justice on Aging fights senior poverty through the legal process by advocating at the state and federal levels for healthcare access and economic security for older adults with limited resources. Justice in Aging also offers help with litigation for seniors in need. Discover more here.
You deserve support
Even when it feels like you're alone, remember: support is out there. There are plenty of organizations out there who can get you the assistance and resources you need and deserve to live your healthiest, happiest life. Humana's zoom inTM tool enables users to find resources in their area. Just enter an address and you'll be able to find local support from community organizations.
Looking for food-specific resources? Read this.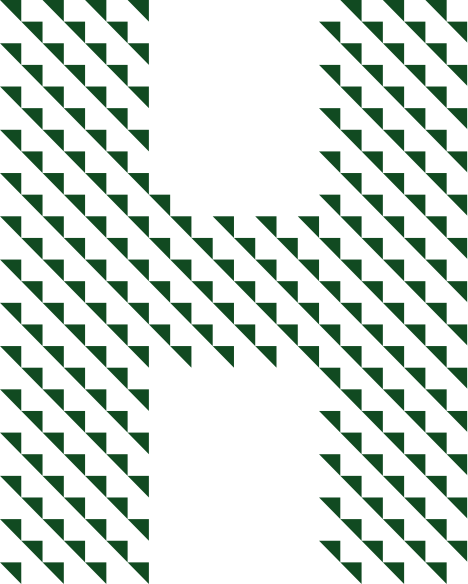 More personalized care starts with one person: your Humana Sales Agent.
Humana will connect you with a licensed sales agent in your community. And they may be able to help you find a provider in the Humana network that may be right for you.