Keeping your mind engaged can help your brain stay in tip-top shape as you age. It's also been shown that participating in the arts creates healthy paths to aging through improved health, wellness and independence. Though many arts organizations have temporarily closed or suspended their 2020 seasons, you can still experience plenty of culture online whether you just want to watch something different, learn a new skill or celebrate creativity. Here are seven ways to keep yourself entertained at home.
1. Befriend Libby.
Libby is an app that lets you check out ebooks and audiobooks from your local library on your smartphone, tablet, Kindle or computer for FREE. Depending on your library, you might also be able to check out music too. The app syncs across devices so you can start listening to a book on your home smart assistant like Alexa or Google Home and then pick up right where you left off for a walk or a car ride with your smartphone. Just like you'd do in the brick and mortar library, you can place holds and add your name to a waitlist. Plus, you can download your book to read or listen offline.
2. Dance your way to YouTube.
YouTube is a great resource when it comes to dance, whether you want to learn a new move or watch past performances from well-known dancers or companies. You could spend an afternoon exploring the archives of some of contemporary dance's greatest choreographers and exploring behind the scenes with dance companies like the American Ballet Theatre, Alvin Ailey American Dance Theatre, Twyla Tharp Dance Company, Martha Graham Dance Company and Paul Taylor Dance Company. Or use your living room or kitchen as your private dance studio and practice some new moves with one of YouTube's many dance tutorials. You might just be the next TikTok star.
3. Explore the world's best paintings up close and personal with Google Arts & Culture.
Google Arts & Culture's Art Camera explores famous artworks using a high-definition camera to give you a detailed look at the artist's brushstrokes and get insider information on the piece. In the 360-degree videos section, you can explore art, sculpture and architecture in virtual reality from all angles. Street View lets you explore museums and installations as if you were there in person. Whether you want to explore a single artist, medium, movement or museum, Google Arts & Culture lets you choose your own art adventure. Weekly highlights help you discover new and timely content.
4. Get operatic.
The Metropolitan Opera may be a household name but until recently you either had to buy tickets for a live show or watch it at a participating movie theater. Now, thanks to The Met's new streaming service, you can watch it from the comfort of your couch. Whether you choose to dress up or not is up to you. Since spring 2020, The Met has offered free, almost weekly streams of past performances in addition to ticketed virtual events and a monthly subscription package that gets you access to their archive of 700 performances. If you've ever wanted to explore opera, now's the time to do it.
5. Pique your ears with podcasts.
Podcasts have become increasingly popular in recent years. With a smart home device or a smartphone, you can listen to a podcast while doing household chores, taking a walk, driving or just hanging out on the porch. If you live alone, podcasts can be a great way to feel more connected to the outside world. Celebrities from Oprah to Alan Alda and news outlets from NPR to the New York Times have jumped on the trend. There's a podcast for practically every topic and person out there, including ones on aging like these:
The Better Health While Aging Podcast with Dr. Leslie Kernisan.
Not Old – Better tackles current topics for adults older than 50.
Aging in Full Bloom celebrates aging well.
Dating While Gray discusses dating as an older adult.
6. Bring the concert to you.
Even though many in-person concerts aren't happening right now, musicians and concert promoters are getting creative. Some musicians are putting on concerts from home, closed-to-the-public venues and even outdoors. Billboard, the famed music chart, has created a weekly roundup of virtual concerts from genres as wide ranging as bluegrass to jazz, classical to rock. NPR's Live Sessions lets you sift through their archives of past live sessions as well as watch new ones all online.
7. Take to the stage, virtually.
If you love Broadway, you might want to check out BroadwayHD, an ad-free streaming service like Netflix but for hundreds of Broadway plays, musicals, Cirque du Soleil performances and more. You can test it out with a 7-day free trial. You might just catch yourself singing in the shower or dancing in the kitchen after a show or two.
Get creative and have fun.
No matter how you like to spend your days, getting a little creative and having some fun go a long way to boosting your health and happiness. And it helps the time pass more enjoyably too. Next time you find yourself bored at home, challenge yourself to explore something new whether it's a new podcast, app or type of art. You might surprise yourself and find a whole new hobby or passion.
Looking for more fun and creative ideas that will bring more joy and laughter to your life? Read this.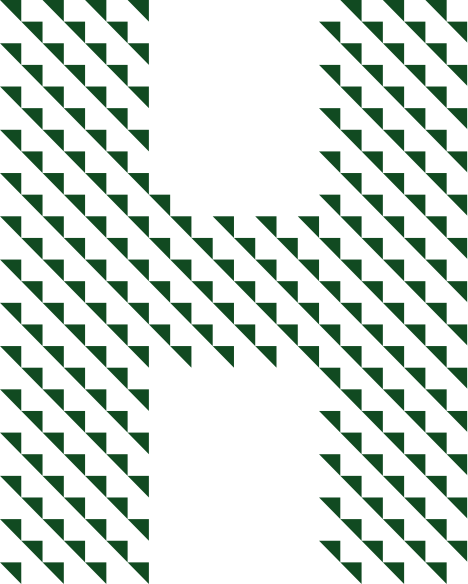 More personalized care starts with one person: your Humana Sales Agent.
Humana will connect you with a licensed sales agent in your community. And they may be able to help you find a provider in the Humana network that may be right for you.