From fairytales to Hollywood, we've been inundated with messages about aging—often more negative than positive—for most of our lives. But research shows that negative attitudes toward aging can have an adverse effect on your health, including depression and anxiety.
On the flip side, having a positive outlook on getting older can help extend your longevity. Engaging in daily activities can help people find meaning and age successfully. Let's take Wally Funk, a pioneering aviator and Humana member, as an example. She spent years trying to get to outer space and, at the age of 82, held the record for the oldest person to go into orbit for a time. Listen to her story and hear how she keeps on reaching for her dreams.
So how do you develop a positive attitude toward aging by finding meaning in life? Keep on doing the activities you love—or find new activities that bring you joy. Read our tips below to discover how to age well by modifying activities to meet yourself where you're at now.
Embrace the change
As the Buddhists have been telling us for 2,000 years, everything is temporary and therefore subject to change. This certainly holds true for our bodies that continue to shift from the time we're born. Shift your perspective to what your body can still do. You can also practice healthy habits like eating well, getting enough sleep, staying active and being social to keep yourself as healthy as possible for as long as possible. You can achieve great things well into your 80s and beyond—just like Wally Funk.
Rework your exercise routine
It's been shown that physical activity plays a role in successful aging. Staying active can help relieve pain, prevent bone loss, boost your mood and immune system and lower blood pressure. Listen to your body and honor what it's telling you. If you feel pain, ease up so you don't hurt yourself. Second, leave competition at the door. That goes for yourself and others. Your body may feel different from day to day. What you could do yesterday may be different from today, and that's OK. Go with the flow with what your body's telling you at that moment. It's best to start small and work up over time. This goes for weight, reps and/or time, especially if you're new to exercise or haven't exercised in a while.
Bike better
Balance can change as we age depending on core strength changes, medications and vision shifts. If you're a big biker and notice changes in your physical capabilities, this could pose a safety issue and open you up to injury in the event of a fall. You might want to shift to a stationary bike instead. You could also consider three-wheeled bike options that offer greater stability than two-wheeled versions.
Flex your yoga practice
Yoga is excellent for staying rooted in the present moment, embracing your body as it is and building strength, endurance and flexibility. If you have a history of vinyasa or power-based yoga classes, you may want to switch to more restorative practices that slow down the pace. You can also use props like blocks, blankets and bolsters to assist you as you practice and make it easier on your body to get into and hold poses.
Hike a new trail
Love to hike but have mobility or heart issues? No worries, simply adjust the difficulty level of the hikes you go on. Opt for trails with lower inclines or paved trails. You could also use walking sticks or poles to help with balance and posture while alleviating pain in your joints or back. Walking poles can help work your arms as well.
Dance revolution
Whether you love to salsa or line dance, you can still get your groove on as you get older. You'll want to wear shoes with more support and flexibility as well as clothing that allows you to move freely. Maybe your high kick is now a low kick—celebrate the fact that you can still kick up some dust and have fun while you're doing it.
Make like a hobby horse
Hobbies can play a role in boosting your physical activity, connecting you socially and increasing your well-being. You can still enjoy the hobbies you love as you age with a few adjustments for evolving vision or hearing needs, arthritis or grip strength changes.
Keep that twinkle in your eye
As a reminder, you'll want to get your sight checked regularly as early detection can help avert permanent vision loss. If you need vision correction, be sure to wear it while doing your favorite activities. If you practice detailed work such as art, crafting, woodworking or puzzles, you can use a free-standing magnifying glass to relieve eye strain. If you love books but are having problems reading, you can switch to audiobooks. The Libby app connects with your local library so you can check out books for free on your smartphone, tablet or computer.
Hear loud and clear
Untreated hearing loss can lead to depression or social withdrawal and increase your risk of dementia. Luckily, hearing aids have come a long way in the past decade with advancements in rechargeable batteries, smartphone connectivity and improved sound. Regularly wearing hearing aids can help you stay connected with others as well as the activities you love like playing music, dancing and listening to podcasts.
The hands have it
We can often take our hands for granted until they don't function in quite the same way. If you notice changes in your hands that impact your activities, you can try wearing compression gloves. Look for a type to help with your particular needs whether you need ones for warmth or support. These kinds of gloves can help with swelling, pain and stiffness. You can also try working in shorter bursts with hand and finger stretches in between. Depending on your activity, you might switch to more ergonomic tools with larger and more cushioned grips and handles to make movements easier.
Make like a social butterfly
Staying social can be a great way to stay active too. Plus, social connections can directly affect health. Because of this, it's important to keep your social calendar full, even if you can't be physically with others. Be sure to seek out people who fill, rather than drain, your cup. Having fun and laughing can be a great way to stay happy and connected.
Looking for more inspiration? Check out these Humana members' stories of resilience.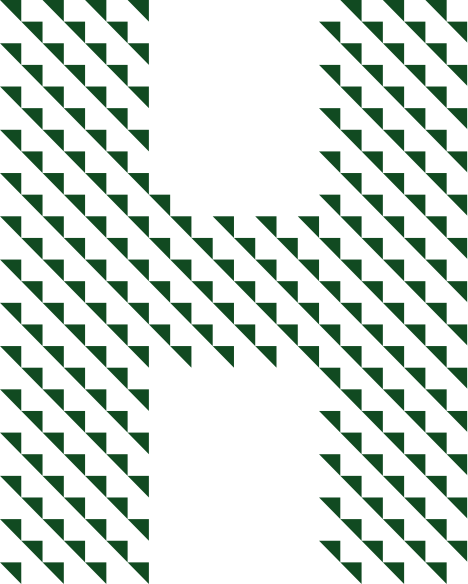 More personalized care starts with one person: your Humana Sales Agent.
Humana will connect you with a licensed sales agent in your community. And they may be able to help you find a provider in the Humana network that may be right for you.