Human beings are social by nature. We've evolved to thrive together—in partnerships, families, communities and societies. Social connection is closely tied to our health and well-being. People with strong social connections tend to live longer, have a better mood and may even have improved brain function.
Social connection comes in all types of relationships from a formal club to friendly chit-chat with a bank teller. But perhaps the most talked about form of social connection in literature and Hollywood is romantic love. Whether you're looking for companionship, fun or a serious relationship, we've put together these tips to help you date as you age.
Date When You're Emotionally Ready
Relationships of any kind are hard work. Chances are you've experienced a difficult relationship or two along the way. While it can be tempting to jump from one relationship to the next, you'll want to hold off on dating until you're emotionally ready. So, what does being emotionally ready actually mean?
First, you're over your past relationship(s) and any hard feelings or sadness. Said another way, you're at peace with the past. You feel complete being single and content with the life you've made for yourself. You have a clear idea of who you are and are happy with yourself just as you are. You think about yourself positively and find yourself worthy of love and joy. You also have a clear idea of the values and/or interests you're looking for in a partner without having a white-knuckle grip on those traits. To put it simply, a relationship would be the icing for the cake that is your life.
Know What You Want from Dating
When you know what you want, it can be easier to find. Take some time to think about what you want from dating and possibly a relationship. Are you looking for someone to be a companion? Someone who you can do fun things with? Do you want a serious, long-term relationship? Understand what boundaries you want to put in place beforehand and figure out what would make you most happy. For example, maybe you want to maintain separate residences rather than move in together. Maybe you want someone who shares your love of the open road and wants to travel in an RV for most of the summer. Relationships can be a mix of intimacy, companionship and the physical. You'll want to find a balance that works for you.
Consider Online Dating Apps and Platforms
Online dating applications and platforms like eHarmony, Match, Our Time, Lumen and Silver Singles can make it easier to find and connect with people outside your usual social circles. Dating profiles can help you get a better sense of someone's personality and interests. Depending on the site you use, you may be able to filter for people with similar values to yours. Dating apps have made it easier to connect with potential dates through text messaging as well as phone and/or video call functionality without having to give someone your personal phone number or email. When you're ready to have a phone or video date, you can get creative with a virtual dance or movie party with apps like Netflix Party and Houseparty or exploring a museum Google Arts & Culture.
Stay Educated and Informed
Understand your risk
Make your health and safety your top priority. Follow guidelines from the Centers for Disease Control and Prevention (CDC) regarding the pandemic. Wear a mask, practice physical distancing and wash your hands frequently. If you're considering meeting with someone in person, you may want to meet outdoors and avoid close, physical contact. If you're 65 and older or have underlying medical conditions, you'll want to be especially careful. Be sure to follow any additional state or local laws or mandates as well.
Practice Safer Sex
Should you decide you are ready to be physically intimate with someone, you will want to practice safer sex. The CDC recommends always using latex condoms, getting regularly tested for sexually transmitted infections (STIs) for both you and your partner and limiting the number of people you have sex with. Many STIs can be easily diagnosed and treated. You learn more about STIs and symptoms here. If you experience any symptoms, be open and honest with your doctor and your partner. STIs such as syphilis, gonorrhea, chlamydia, herpes, hepatitis B, genital warts, trichomoniasis and HIV/AIDS have been steadily on the rise for older Americans. Researchers contribute this rise to new developments in erectile dysfunction and post-menopausal treatments, high mid-life divorce rates and a general lack of awareness regarding sex education. Be sure to keep yourself safe with regular testing for both you and your sex partner(s) in addition to using condoms with your partner(s) and when using shared toys.
Protect Yourself Online
It's important to take the same precautions online as you would offline when it comes to your personal and health information. You'll want to keep your card numbers including your government ID, Medicare ID and debit/credit card numbers secure in addition to keeping your passwords private. Learn more about protecting yourself from online scams here.
When you are interacting with someone on an app or platform, seek out profiles that show a variety of photos, have a complete profile with text and photos and appear authentic instead of "too good to be true." Once you start to message someone, your interactions should be tailored to you and follow a normal conversation flow and storyline. If someone tries to get your private information, keep it safe. Many apps and platforms allow you to block a user who is being inappropriate or threatening.
Learn from Your Peers
Dating and relationships can be confusing at times but they can also add a lot of fun and joy to your life. You may want to turn to your peers and experts for support and encouragement. Talking with friends about dating can help build social connections while listening to experts can help you improve your skills. For example, the podcast Dating While Gray is about writer Laura Stassis who begins dating after 30 years of marriage. She tells her story and the stories of other adults over 50 along with interviews from relationship experts. You may want to listen to Esther Perel, a world-renowned relationship psychotherapist who has written best-selling relationship books and given TED talks. She also hosts the podcast Where Should We Begin? and offers advice based in research on everything from intimacy to eroticism, relationships to self care. AARP's dating page has dating tips and news for those 50 and older.
Focus on the Process
When you focus on the process of dating rather than the end result, chances are you'll enjoy dating a whole lot more. This will allow you to keep an open mind, be more flexible and possibly have more fun. Just because you're an adult, doesn't mean you can't be playful. Approach dating more like an experiment versus a chore or a means to an end and you might surprise yourself along the way.
Not sure you're ready for a person-to-person relationship just yet? Try a pet or plant!
Y0040_GHHKWKWEN_C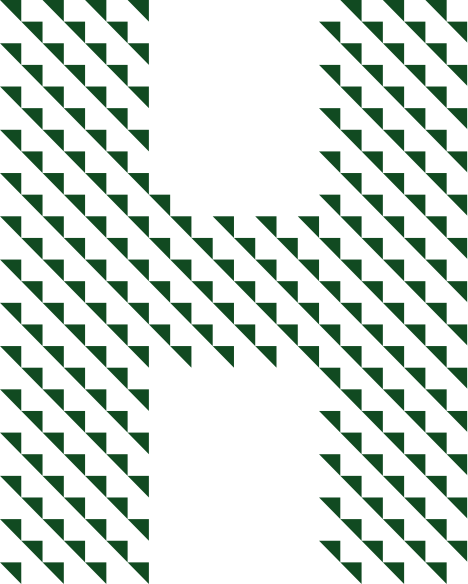 More personalized care starts with one person: your Humana Sales Agent.
Humana will connect you with a licensed sales agent in your community. And they may be able to help you find a provider in the Humana network that may be right for you.