What goes on in your brain can impact your physical health—for better or worse.¹ It's all connected. Loneliness can be as dangerous to your health as smoking 15 cigarettes a day.² Conversely, psychological well-being can reduce the risk of heart attacks and strokes.³
It makes sense from an evolutionary perspective. We need family, friends and community to not only survive but to thrive (yes, even introverts). Yet 27% of U.S. adults aged 60 and older live alone.4
The good news is that you have the power to change your mental health for the better. Let's get to the what and how of mental health.
What is mental health?
Mental health is the sum of how you feel, think, act and socialize.5 Your biology, environment, socioeconomic status, race, gender, sexuality and social connections are linked to mental health, both positively and negatively.6 Your life experiences and your family history can also contribute to your mental health.6
What does good mental health look like?
These four factors contribute to good mental health:
Life satisfaction. You have a rich, meaningful, full or high-quality life.7 Not sure how satisfied you are with your life? Complete this scale to find out.
Support. You feel supported in both your everyday life and in crisis situations with people you can turn to and trust.8
Resilience. You can adapt to life's ups and downs and bounce back from difficult experiences.9
Flexibility. You can stay in the present moment despite unpleasant thoughts, feelings or sensations while choosing to act based on your values and what's appropriate for the situation.10
How can you boost your mental health?
You have a big say in your mental health. You can make choices and take actions to bolster your mental well-being. Here are things you can do on your own to help improve your mental health:
Meditation can help you become aware of and investigate thought patterns, emotions and bodily sensations. With meditation, you can take a step back to gain a better perspective. Meditation has been shown to reduce stress, control anxiety, lengthen attention span and even reduce age-related memory loss.11
Sleep helps you regulate your emotions and maintain attention, learning and memory.12 With the right amount of sleep, you wake up rested and ready to tackle the day ahead. Insomnia, on the other hand, has been linked to depression, bipolar disorder and anxiety disorders.13
Exercise can decrease stress, promote confidence and distract you from negative thoughts and emotions.13 Plus, exercise releases endorphins, which reduce your perception of pain and give you a positive boost.14
Socializing can not only help mitigate loneliness but also sharpen your memory and cognitive skills, all of which help to increase your sense of happiness and connectedness.15

If you're a Humana member, you can socialize at Humana Neighborhood centers, SilverSneakers© participating gyms or virtual classes, and Humana in-network value-based care provider's community room.
How can healthcare professionals help you achieve good mental health?
Let's face it. Life can get a bit hairy at times. Sometimes, no matter how much you meditate, sleep, exercise or socialize, you need more support. This is where healthcare professionals come in. You might find that a value-based provider, who is compensated for the quality of care they provide and your health outcomes,16 is right for your needs. Here's how a value-based provider might benefit your mental health:
Your value-based care primary care provider (PCP) coordinates your physical and mental healthcare. They screen you for depression, anxiety and other mental health conditions. They'll help you decide if you need medication and will coordinate your care with their value-based care team. They'll also refer you to outside specialists like a psychiatrist as needed.
Your value-based care health coach can help you develop healthy routines to support your mental health such as establishing and maintaining an exercise routine, helping you develop good sleep habits and connecting you with outside resources like community and support groups.
Your value-based care behavioral specialist can help you process your emotions, thoughts and actions. They can give you tips and resources for overcoming challenges and developing healthy thought patterns.
How do real Humana members support their mental health?
Through resilience, optimism, giving back and gratitude. See their stories. Here are a few we love:
Meet Wally Funk, Humana member. She achieved her life-long dream of going to space at the age of 82.17
Learn how Georgette, Humana member and free spirit, created her own happiness.
An ornery sense of humor got Humana member Dorthy through one of the toughest periods in her life.
Read and watch other stories of real-life Humana members for more inspiration.
How can a Humana Medicare Advantage plan promote good mental health?
Humana's Medicare Advantage plans (benefits vary by plan and service area) are designed to promote whole-person health, which includes your body, mind and social needs. Here's how:
Fitness benefits: Many Humana Medicare Advantage plans include SilverSneakers® as a benefit, giving you access to 15,000+ gyms nationwide as well as virtual and on-demand classes in the comfort of your home.18 This benefit can help you stay active without the added costs of a gym membership.
Wellness incentives: Many Humana Medicare Advantage plans include Humana's Go365® program, which incentivizes you to make healthy choices like getting preventive screenings, engaging in community events and completing verified workouts. You earn points that you can then redeem for gift cards.
Humana Neighborhood Centers, open to both Humana members and non-Humana members, are community gathering places for health and wellness. There are more than 45 brick-and-mortar locations across the U.S. as well as virtual centers available online in all 50 states and Puerto Rico.19 On-site customer care specialists and health educators help members with their plan benefits as well as developing healthy habits like staying active, sleeping enough and eating well. Centers offer a variety of health and wellness programs and services from preventive screenings to Zumba classes for you to meet your peers and have fun.
How does Humana make mental healthcare more human?
At Humana, we believe human care is healthcare's superpower. Human care listens to you. It gives you simple, personal and caring attention with resources like the Friendship Line, behavioral health benefits on many plans and Customer Care representatives ready to help you. What does human care look like in action? Celebrating Mr. Felix's birthday. Helping Van get back on the road after knee surgery. Congratulating Miss Margaret for her tenacity to Zumba via Zoom come hurricanes or high water.
Think you're ready to focus on your mental health and well-being? Discover if a Humana plan is right for you.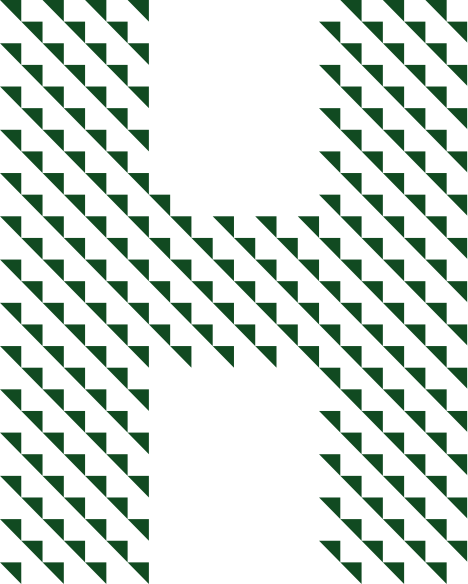 More personalized care starts with one person: your Humana Sales Agent.
Humana will connect you with a licensed sales agent in your community. And they may be able to help you find a provider in the Humana network that may be right for you.