At Humana, we're working to make healthcare more human by making it more personal, a little easier and whole lot more caring. That's why we get to know our members as people first and members second. Our Past is Present series highlights real Humana members' real stories. Stories of perseverance and triumph. Stories of good fights won and challenges overcome. Stories of how the past shapes the present—for the better.

Childhood lessons.
Modest. That's how Richard W. described his childhood in Dayton, Ohio. "We had to do with what we had and be happy about it." And he was. Richard didn't get a bicycle until high school. But once he got one, he relished each and every ride on it. Richard's dad came home with a Chevy for Richard's senior year. It wasn't a gift. Richard delivered groceries, paying back the $400 cost of the car with nickel and dime tips. "If everything is given to you," Richard said, "how do you appreciate what you have?"
Richard's lessons in hard work and gratitude continued. To earn his Eagle Scout rank, the highest Boy Scout achievement, he "was dropped into the wilderness" for seven days on his own, an experience that taught him self-reliance and to accept things as they are. With the Boy Scouts, he volunteered at local organizations and learned to serve others.
An adulthood centered on values.
Hard work, commitment, service, gratitude. These values drove Richard as he started his own family and entered the workforce. "It's all about dedication and believing in what you do," Richard said.
In the mid-1970s, he found himself unexpectedly laid off. He snagged whatever odd job he could before hearing about an opportunity with a large snack manufacturing company in Texas. Moving out of state wasn't what Richard had planned to do, but he needed more security for his family. He earned the job after a 30-minute interview in the 100-degree Texas heat. The job soon turned into a calling to help grow the business. "It's hard to work for a paycheck alone," Richard said. "You have to have a bigger purpose."
From husband to caregiver.
A few years after moving to Texas, Richard's wife learned she had a central nervous system disease. Richard again rose to the challenge. "You stand by your person thick or thin," he said. "You sign up to be a caregiver when you say, 'I do.'" There were hard days, but Richard made his wife his priority. "I can't answer why this happened to her. I do my best taking care of her to make her life as good as I can. I will never quit."
Richard credits empathy and education for keeping him going as a caregiver for over forty years. "You have to be a part of what you're taking care of." He made a point to learn about her medications and treatments. To this day, he advocates, he asks questions, he listens carefully. He does the due diligence. "You can't fly by the seat of your pants. Get a handle on what you're trying to accomplish." He understands the importance of a good game plan, of knowing where to get the right care, where he can get prescriptions filled, who has the best prices.

Making time for self care and community.
Caretaking for so long can be lonely. To push back against the isolation, Richard kept himself engaged at work, focused on his own health and developed a community. He never missed a day of work in his 41-year tenure. He made sure to get annual exams and stay active through exercise and yard work. He volunteered with his local homeowners' association, first responders and his local, professional football team giving tours and working the pro shop during games. "When you get a chance to volunteer, you feel good about yourself," Richard says. Throughout it all, Richard kept a healthy sense of humor. He understood that struggle did not have to mean suffering. He knew that he had the power to shift his mindset from one of negativity to positivity. He sought out good. He strove for connection. He let himself laugh and have fun.
Staying thankful despite difficulty.
In recent years, Richard has taken on caring for his two adult children after injuries and illnesses. His decades of caretaking for his wife now serve him well with his children. His commitment to his family has never faltered. "It's my responsibility to make the right decisions for my wife, son and daughter." He maintains a positive attitude even in the midst of hardship and believes that "things work out in the end." He understands that he can't always change his situation. What he can change is his attitude. He said, "We're gonna play each card we're dealt." The card he plays again and again? Gratitude. "When I sit down to go to bed I say one thing: thank you. Because the Lord has given me another day to take care of my family." He puts the lessons he learned as child to work day in and day out. Rather than focus on the tough times, Richard sets his sights on the love he has for his family. He stays thankful for what he does have, what he's able to do and what he's able to give to his community and especially his family. He finds joy in those small moments. He cherishes that joy and helps those around him hold on to it, too.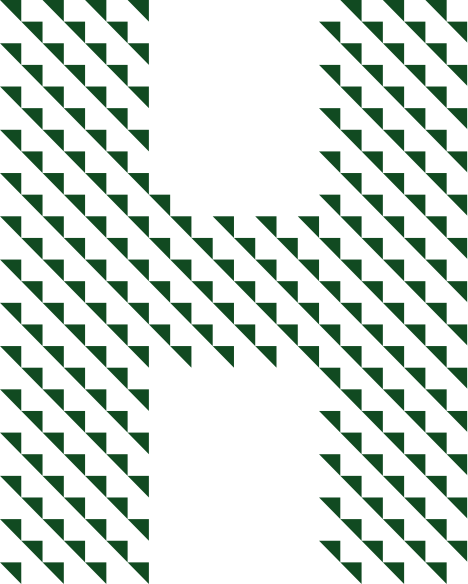 More personalized care starts with one person: your Humana Sales Agent.
Humana will connect you with a licensed sales agent in your community. And they may be able to help you find a provider in the Humana network that may be right for you.