Our health plays a huge role in our quality of life. It helps us stay active and connected while enabling us to do the things we love most, whether that's exploring nature, traveling to far-off lands or making art of all types. That's why Medicare is so important as we age and retire—it helps us maintain our health. We won't dive into the nitty gritty of Medicare in this article, but you can get the basics, understand your plan options and learn how to choose the right plan for your needs on our Resources page. Now for those tips!
Tip #1: Think about Medicare early—at age 64
Thinking about the future is tough business. Who knows what next year or five years from now will bring when we don't even know what today holds? Research shows that those who balance living in the moment and planning for the future are better able to weather life's ups and downs without falling prey to negative moods. When it comes to Medicare, think about it sooner rather than later.
"When I'm 64" by the Beatles isn't just a sweet love song; it's also a great memory device. Most people are first eligible to sign up for Medicare three months before their 65th birthdays. If you were born in May, that means you could sign up as early as February the year you turn 65. Starting to research your Medicare options before then can give you more confidence and peace of mind when it comes time to select your Medicare plan. Plus, it gives you time to find a licensed Medicare sales agent and prepare to meet with them. Starting the Medicare process earlier will help you feel less rushed and more empowered.
Tip #2: Consider your life and health goals
As the poet Mary Oliver said, "Tell me, what is it you plan to do with your one wild and precious life?" Hike mountains? Mentor underserved youth? Complete a 10,000-piece, three-dimensional puzzle? Become a yoga instructor? Take to the open road? Knowing what you want out of life can help you decide on the right plan and care to support those life goals.
For example, a Humana Medicare plan may be able to provide you access to value-based care (VBC) providers who offer a team-based care approach with a doctor, behavioral specialist and health coach. The doctor will treat your medical needs, the behavioral specialist your emotional needs and your health coach will support your lifestyle needs so you can tackle your goals with gusto. Ask your licensed Humana sales agent about value-based care providers who offer a team-based approach in your area and network.
The same goes for your health. Do you want to be more active? Focus on mental wellness? Change what you eat? Do you want to stay in your home? Are finances your primary concern? Figuring out what matters most to you will help you decide which Medicare plan and healthcare provider can best support your health goals.
A Humana Medicare Advantage plan may be able to help you on your healthcare journey. Please note: benefits and combinations of benefits vary by plan and location (for example, you may not be able to enroll in a plan with all of the following benefits listed.) Here's how a Humana Medicare Advantage plan can help you achieve your health goals:
A Humana Medicare Advantage plan with SilverSneakers® and Go365® benefits may help you move your body and incentivize you to make healthy choices day in and day out.
Humana benefits like an over-the-counter allowance or Healthy Foods Card monthly grocery allowance along with low- or $0-cost premiums and copays can help make healthcare affordable (benefits, premiums and copays vary by plan and location.)
A member of Humana's care team may be able to connect you with government and community resources to help adapt your home, support your financial health and more depending on what's available in your area.
Here's how your healthcare providers can help you achieve your health goals:
A behavioral specialist can give you healthy approaches to process emotions.
A health coach can help you find low-cost, easy-to-make recipes.
Your primary care provider can give you exercises to help you maintain your strength and stamina for getting around your home.
Tip #3: Rethink your care
By the time you're Medicare eligible, you might have had the same doctor for years or even decades. However, you may find you need a doctor specifically trained in the aging body as you get older. Diseases can present differently in older adults, making it more difficult for untrained healthcare professionals to diagnose. Studies show that age-related discrimination leads to barriers in access or denial of healthcare services and treatments. Older adults may also be at increased risk of adverse drug reactions.
Discover what the right kind of care looks like here, and learn what value-based care is and how it might matter to your health here.
Additional tips for late retirees
If you want to work past 65, here's what you need to consider about when to sign up for Medicare Part A and B.1
Retiree bonus tip #1: Your type of insurance and the number of employees at the company determine if you should delay Medicare enrollment or not
If you answer "yes" to any of the following questions, go ahead and sign up for Medicare Part A and B at age 65 to avoid late-enrollment penalties and/or coverage gaps down the line:
Self-employed?
Have health insurance that's not available to everyone at the company?
Does the employer have less than 20 employees?
Do you have COBRA coverage?
Retiree bonus tip #2: You might be able to delay Part B enrollment if your/your spouse's current employer has 20 or more employees
If you have health coverage from your/your spouse's current employer and the employer has more than 20 employees, you might be able to delay your Part B enrollment without any future penalties. Go ahead and enroll in Part A. Your employer coverage may require that you enroll in Part A and Part B to get your full coverage. Be sure to confirm your situation with your employer or benefits administrator in advance.
It's also important to note that you cannot contribute to a Health Savings Account (HSA) once you are enrolled in Medicare. If you have a high-deductible health plan and an HSA through your/your spouse's current employer with more than 20 employees, you can delay both Part A and Part B enrollment without a penalty.
Get a licensed sales agent
Deciding on the right Medicare plan and when to enroll can be a lengthy or complicated process. Luckily, licensed sales agents are standing by to help you sort through your options and find the right plan for you. Get in touch with a licensed Humana sales agent today.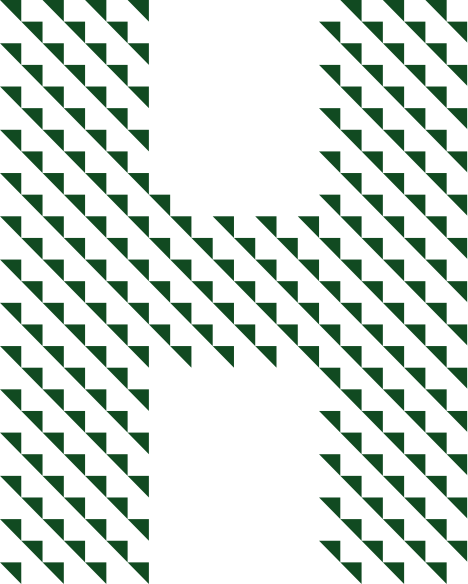 More personalized care starts with one person: your Humana Sales Agent.
Humana will connect you with a licensed sales agent in your community. And they may be able to help you find a provider in the Humana network that may be right for you.
Humana is a Medicare Advantage [HMO, PPO and PFFS] organization [and a stand-alone prescription drug plan] with a Medicare contract. [Humana is also a Coordinated Care plan with a Medicare contract and a contract with the [state] Medicaid program.] Enrollment in any Humana plan depends on contract renewal.
Not all members are eligible for Value Based Insurance Design (VBID) benefits. Eligibility will be determined by Humana, after enrollment, based on relevant criteria such as clinical diagnoses or participation in a disease state management program
Y0040_GHHLDPLEN_C
1https://www.medicare.gov/basics/get-started-with-medicare/medicare-basics/working-past-65