This holiday season looks a whole lot different from the hustle and bustle we're used to. But, that might actually be a good thing. No time crunch. No travel headaches. No overdoing it on events, food, drinks or gifts. Even if you're thinking, "But I really enjoy all that holiday hullabaloo," you can still celebrate the winter holidays with family and friends. All you need is a little creativity and an internet connection.
In the event you do choose to meet with family and friends in person this holiday season, be sure to follow guidelines from the Centers for Disease Control & Prevention (CDC) as well as your local and state government. For example, maintain distance from others, try to meet outside whenever possible and weather permitting, wear a mask when around others outside your household and wash your hands frequently. For more tips from the CDC on staying safer, click here. Before you decide to meet in person, understand if you are at increased risk and need to take extra precautions.
Now that we've gotten the seriousness out of the way, let's get back to the task at hand: party time. Use these five tips to throw a fun and fabulous virtual party.
Tip #1: A little tech prep goes a long way.
Some activities require flying by the seat of your pants: improv comedy, going for a Sunday drive, skydiving. But virtual party planning is not one of them. It requires a bit of legwork, especially when it comes to choosing the right technology for your party. Here's what to do in advance:
Gather your guests' phone numbers and/or email addresses so you can send them digital invitations.
Determine what online platform you want to use based on the number of people you intend to invite, their device and/or email compatibility and the type of event you want to host:

Any device type

WebEx

Pros: nothing to download or install, no time limit, 150-person limit, breakout rooms available, screen sharing capabilities, recording options.

Zoom

Pros: 40 minutes on free version, 100-person limit, breakout rooms available, screen sharing capabilities, recording options.
Cons: have to download app or install software.

Skype

Pros: familiar platform for many people, can use as a guest, 24-hour time limit, 50-person limit.
Cons: no breakout rooms.

Smartphone only

Houseparty

Pros: Can talk to others both one-on-one or in groups, has fun, integrated games in the app.
Cons: need to download the app, limited to 8 people.

Device- or account-only

FaceTime

Pros: fun features, easy to use, 32-person limit.
Cons: must have an iPhone.

Google Hangouts

Pros: free to use, relatively easy
Cons: 10-person limit, must have a Google account to use.

Facebook Messenger Group Video Chat

Pros: no time limit, 50-person limit.
Cons: need a Facebook account.

After you've planned your virtual party (see tips #2 and #3 below), you'll be ready to send your invitations. Use a platform such as Paperless Post or Evite to send your virtual event details on the date, time and virtual location (link, dial-in number and/or passcode). Here are some additional invitation tips:

Depending on the platform you choose, you may also need to send download or installation instructions so people can familiarize themselves with the platform in advance.
Tip #2: Plan like a party animal.
In person, fun tends to be more spontaneous with impromptu dance parties, boisterous laughs from across the room and a general, all-around buzz. People interact organically as they attend the food table, grab a drink or wait in line for the bathroom. With a virtual event, it's more akin to everyone sitting in a circle having one large conversation with one person speaking at a time. People may feel more awkward because they're on the spot or can see themselves on the screen. Because of the different format, you'll need to plan more than you might otherwise for an in-person event.
Here are some ideas to help you plan your virtual party:
Set an agenda as well as a start and end time for the event, aiming for about an hour. You may want to account for some people joining a few minutes late.
Determine if guests need to have anything prepared for the event for an analog activity like cooking or crafting. If so, you'll want to give them a heads up. If you're throwing a holiday baking party, for example, be sure to include the ingredients list.
Decide on a dress code. Maybe reindeer antler headbands are mandatory or you prefer to keep it a blacktie affair.
Think about whether you want everyone to stay together or if you'd like them to split up into virtual break out rooms for smaller group activities, games or conversations.
When you're clear about what you want to happen, you can create a better plan of action and a more enjoyable virtual experience. Be sure to include the agenda and dress code (if any) on the invitation. If you want guests to do an at-home activity, let them know if they need any special items or materials.
Tip #3: Get creative.
As Albert Einstein once said, imagination is endless (unlike knowledge, which has its limits.) Use your virtual party to kick your creativity into high gear. Creativity is something everyone can tap into, not just artists or so-called creative types. Often, the best ideas come out of the mash up between two seemingly unrelated things. Give yourself permission to be silly when you're brainstorming your virtual party. Use these ideas:
Name your party. Have fun, get cheeky and use a pun or two. A party name helps to establish a theme and set a tone. Plus, it builds excitement for your guests.
Put together a virtual playlist to give your party a particular mood. You go for easy jazzy listening or pop hits or classics.
Think about ways you can engage your guests online and offline with activities. Maybe you have a contest for best holiday decor or ugliest holiday sweater. Maybe you play holiday bingo, charades, Pictionary or trivia. If you use an app like Houseparty, you have access to online games guests can play during the party.
Tip #4: Go virtual with gifts too.
If you decide you want your party to include a gift exchange, you can go virtual with that too. Now you can send holiday cards, gift cards, subscriptions, services and even white elephant gifts digitally. Virtual gift giving takes some of the friction out of in-person shopping and shipping. If you want to send physical gifts, you can still do that as well. You'll just want to coordinate delivery or shipping in advance so that everyone has their gifts in time. You might try using retailers who will wrap and ship your gifts for you. You can take the same tactic with coordinating any food or drink. You could try sending guests food or drink kits so you can all enjoy the goodies during the party.
Tip #5: Be a leader and know when to call it.
As the party host, you'll want to plan on leading the conversation and any activities. Come prepared with conversation starters. If there's a long moment of silence, try asking an open-ended question. Keep your eye on the time so you can move down the agenda as the party goes on. Lastly, you can plan a final moment so that people leave on a high note. It could be as simple as a heartfelt thank you to everyone for attending. Or, maybe you've got a go-to karaoke holiday song you want to belt out for your guests.
Go for the good.
This holiday season it can be tempting to dwell on all the traditions you're missing out on. But take this unusual time as an opportunity. Who knows? You might just surprise yourself by discovering a new tradition or two.
Looking for more ways to connect with friends and family from afar? Read more.
Y0040_GHHKZL9EN_C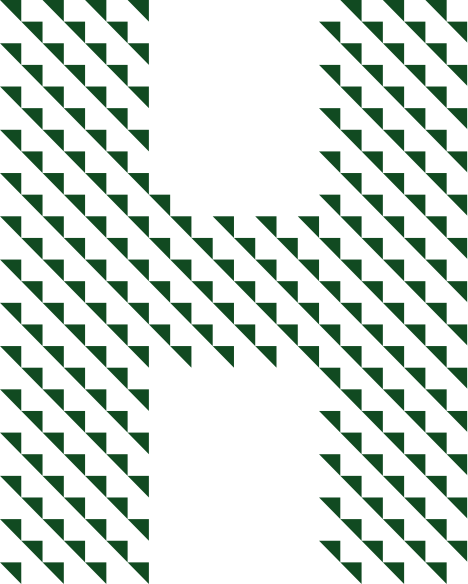 More personalized care starts with one person: your Humana Sales Agent.
Humana will connect you with a licensed sales agent in your community. And they may be able to help you find a provider in the Humana network that may be right for you.