If you're new to Medicare, check out our Medicare 101, Understanding your Medicare Options and Finding the Right Medicare Plan for You articles. During Medicare's Annual Enrollment Period (AEP)—October 15 through December 7—you may find yourself in need of an insurance agent who can help you understand your options and determine the right plan for your health needs. We've got tips on understanding the different types of agents, how to search for one and what the benefits are of working with an agent. Let's get started.
Understanding the different types of agents
There are several different types of insurance agents you might consider to help you during AEP.
• Carrier agent: A carrier agent works for an insurance carrier such as Humana. This type of agent only sells this carrier's insurance plans in their specified geographic region.
• Independent agent: An independent works for themselves or an independent insurance brokerage. They contract with multiple carriers in a certain geographic region which could provide you with more plan options.
• Third-party call center agents: Third-party call center agents work for companies who contract with a wide range of carriers in multiple geographic regions.
If you're someone who likes to develop a personal relationship with those you work with, you might find you like a carrier or independent agent best. These agents get to know you and your story over time, which could help during customer service. They also typically live in your area so they may have knowledge of the local community.
If you're someone who likes to have a lot of options to choose from, you might consider an independent or third-party call center agent who can compare plans from multiple carriers.
If you do not typically need additional help understanding or utilizing your insurance plan throughout the year and feel confident in navigating the healthcare system, you might consider using a third-party call center.
What to look for in an agent
Choosing the right plan can be an important element in maintaining your health. Choosing the right agent is important to helping you find the right plan. Think about the kind of customer service you prefer. Here are some questions to ask yourself when considering an agent:
• Do you want someone who is more relationship based, who you can call any day whenever you need help?
• Or would you prefer a more hands-off approach with a call once or twice a year?
• Do you need extra support to understand and use your insurance plan benefits with someone to walk you through different programs?
• Or do you prefer to be more independent and self-directed?
• Do you want someone who can help connect you to resources in your community or would you rather do that research on your own?t
Figuring out what you need and want in an agent will help you select the right person for you. Don't be afraid to ask prospective agents about their communication style and process to help you gauge whether or not they may be right for you.
How to find an insurance agent
Word of mouth is still a powerful research tool, even in the digital age. Ask your friends and family if they know of Medicare insurance agents and what their experiences were like. Ask for the agent's contact information and give them a call or send an email to set up an initial appointment.
The Internet is another powerful tool. You can research agents using a search engine or on social media platforms like Facebook. If an agent has a website or a Facebook business page, be sure to click through to learn more about them and the services they offer. Agents are under strict rules of when and how they can reach out to you, so it's best for you to directly call or email them if you are interested in working with them.
Benefits of working with an agent
Finding an affordable plan and weighing total costs
An insurance agent will help you find the right plan for your healthcare needs at a price you can afford. They will help you see not just the monthly premium costs but also your copay, deductibles and maximum out-of-pocket costs per year. This could be especially important when it comes to your prescription drug coverage. An agent should be able to find a plan that's affordable to you on all fronts not just by premiums or copays.
Explaining benefits and how to get the most out of them
An insurance agent will help you understand your key plan benefits and how to maximize them. For example, many Humana Medicare Advantage plans include a monthly or quarterly over-the-counter allowance to help you purchase vitamins, non-prescription medicines, supplements and medical equipment. Your plan benefits could also include other fitness and wellness visits such as a SilverSneakers membership, dental or vision coverage, transportation services and even a monthly allowance to use on groceries (benefits vary by plan and area.) An agent will help you understand which benefits your selected plan offers and how to use them.
Connecting you to more resources and support
Finally, an insurance agent could help connect you to community resources for your non-clinical needs for social connection, food support and mobility services. They may also be able to help you figure out if you're eligible for additional government services from Social Security, the Food and Drug Administration or Medicaid. As a trusted and connected community resource, your agent may be able to help you access programs and services outside your health plan and primary care provider.
Helping you find in-network providers
An Agent can help you understand which providers and facilities are in your plan's network in addition to helping you find a provider that meets your specific needs. For example, if you need a doctor who can speak a certain language or has a particular specialty, your agent can help you find someone using Humana's Find a Doctor tool with Care HighlightTM program. They'll also help you find top-rated doctors who offer the highest quality and cost effectiveness in your area.
A partner in your health
Most insurance agents care about helping you navigate the healthcare system. They want to help you live your healthiest, happiest life by getting you in the right plan for your specific needs. Because they help people like you day in and day out, they can be a great resource during AEP and all year long.
Wondering how to prepare for a meeting with a sales agent? Read this article.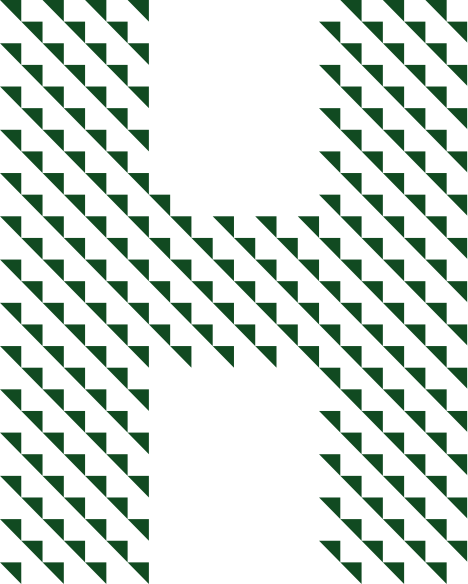 More personalized care starts with one person: your Humana Sales Agent.
Humana will connect you with a licensed sales agent in your community. And they may be able to help you find a provider in the Humana network that may be right for you.