Value-based Care FAQs
Humana wants you to be informed and empowered when it comes to your health and well-being. That's why we've answered your frequently asked questions about value-based care and how it could help you on your health journey.
Why does primary care matter for seniors?
Your primary care provider (PCP) is your medical home base. This is the person you see for most of your care needs, like regular checkups, preventive screenings and non-emergency illnesses. Your PCP practices general medicine, which means they consider your whole health and wellness. As you age, your health needs may become more complex or you could develop chronic conditions, which means you may need to visit the doctor more frequently. PCPs coordinate your care with support staff and specialists to ensure your care is comprehensive, personal and proactive. At Humana, we believe the PCP/patient relationship is key to promoting positive health outcomes, especially as you get older.
I already have a specialist. Why should I get a PCP too?
It's great that you have a specialist you trust. Specialists are excellent for treating a particular part of the body or illness. Their focus is narrow. When it comes to your overall health, however, you want someone who can take a holistic view of your total body, not just a single part. That's why a PCP is so important. They deliver care that's personalized to you and your whole-person health needs. PCPs are trained to diagnose, treat and prevent a wide variety of conditions. You might think of PCPs as generalists with a wider focus. The good news is that PCPs regularly coordinate care with specialists. You don't have to choose between a PCP and a specialist. Instead, you get both, working together to help you achieve your best health.
I've been going to the same doctor for years. Why should I consider a new doctor as I get older?
Different doctors focus on different age groups. For example, children see pediatricians. Like the young, growing body, aging bodies need a specific kind of care, like geriatricians. Doctors who primarily work with older adults are trained differently. Their approach focuses more on seeing the big picture by prioritizing conditions and treatments that maximize your physical and mental well-being for healthy, independent aging.1
This matters because, as you age, you might develop more complex or chronic health conditions like arthritis, heart disease, diabetes and/or hypertension. You may need to spend more time with your doctor to review your medications and determine your health and lifestyle goals. A doctor who specializes in older adults might manage fewer patients so they can give you more time and attention in and out of the exam room.
What is value-based care?
Value-based care pays doctors based on overall patient outcomes rather than the number of office visits, tests or procedures they perform; said another way, value-based care focuses on quality of care over quantity of care.2 Value-based care has three goals to support:2
Better care for individuals
Better health for populations
Lower healthcare costs
According to Humana's 2020 Value-based Care Report, Humana individual Medicare Advantage members in value-based care arrangements experienced better medication adherence and more preventive screenings than those in non-value-based care arrangements.3 The report also showed that Humana Medicare Advantage members who sought care from value-based care providers in 2019 experienced fewer hospital admissions and ER visits compared to patients in Original Medicare or non-value-based care arrangements.3 Ultimately, this kind of proactive, preventive care can help reduce medical costs.3
Why does value-based care matter to Humana?
Humana's mission is to help people achieve lifelong well-being. We make healthcare more human by making it more personal, simple and caring. We understand how your environment, social connections and lifestyle affect your health. That's why we design Medicare Advantage plans to meet your healthcare needs at the doctor's office and at home.
As our CEO Bruce Broussard said, "We're hyper focused on transforming primary care for older people."4 That's why 67% of our individual Medicare Advantage members, as of December 31, 2019, seek care from PCPs in value-based care agreements.3 Our Value-based Care Report proves that value-based care can lead to better patient health outcomes at lower costs.3 These results are good for everyone: our members, providers and us.
Why would value-based care matter to me?
Your health and well-being are central to living an active, happy life. You deserve healthcare that puts you first, listens to you and understands your lifestyle. When you receive value-based care, your health outcome is your doctor's top priority. You're at the heart of your care with routine exams, preventive screenings or social support. You benefit from a proactive, team-based approach to your care.3 With value-based care, you could experience better health outcomes at a lower cost.3 Watch these testimonials to learn how Humana's value-based care providers made a difference for these Humana members.
How many in-network value-based care providers does Humana have?
Our value-based care network is large and growing. As of September 30, 2020, we have more than 67,000 PCPs in more than 1,000 value-based relationships across 43 states and Puerto Rico.5
How does a Humana Medicare Advantage plan work with a value-based care provider?
Humana and value-based care providers are a team, working together to support your health and well-being both in and out of the exam room. For example, Humana might notice your prescription costs are high. We can reach out to your provider to request a medication review. Your doctor can tell you if there are less expensive options available or if you need an updated treatment plan. According to Humana's 2020 Value-based Care Report, patients in value-based care settings received 22% more post-discharge medication reconciliations than those with non-value-based care providers.3 Patients in value-based care settings were 4% more adherent to their medications (taking them as prescribed) compared to those in non-value-based care settings.3
Humana can then assist you in finding an in-network, preferred cost-sharing pharmacy with the lower copays to help you save money. Your value-based care nurse or health coach could help you set yourself up for success with your medication. They can help you understand how and when to take your medication or set up a medication adherence system that works for your lifestyle whether that's calendar reminders, labeled pill boxes or an automated prescription dispenser.
With a Humana Medicare Advantage plan, you have access to Humana's growing value-based care provider network along with potential plan benefits that can support you outside the doctor's office. Depending on your selected plan and your area, you might receive:
Fitness benefits you can use in person or virtually
Access to a mail-order pharmacy with 90-day supplies
A monthly or quarterly allowance for over-the-counter health and wellness products
Transportation services to and from the doctor
Monthly grocery allowance (for dual-eligible members only)
Go365®, Humana's program that rewards members for making healthy choices
Benefits vary by plan and service area.
How can I sign up for a Humana Medicare Advantage plan?
We recommend working with a licensed sales agent who can help you select the right Humana plan for you. There's no cost to you to work with an agent. It's true! Agents get paid by the insurance company after they enroll their clients in a plan. Learn more about the benefits of working with an agent in this article. Ready to speak to a licensed sales agent ASAP? Fill out this short form, and we'll connect you to a licensed Humana sales agent.
How can I find in-network Humana providers in my area?
You can use Humana's
Find a Doctor tool
to search for in-network Humana providers. Use the filters to search for providers that meet your unique wants and needs.
What's the difference between Original Medicare and Medicare Advantage?
The term "Original Medicare" refers to Medicare Part A and Part B, which are both administered by the federal government. Part A, also known as hospital insurance, helps cover the cost of hospital-related care, including inpatient services, lab tests, surgery and nursing- home and hospice care. Part B, also known as medical insurance, helps cover doctor visits, outpatient care and certain preventive services.
Medicare Advantage plans, also known as Medicare Part C, are offered by private insurance companies like Humana that have been contracted by the federal government.
What is a Medicare Advantage plan?
Medicare Advantage plans cover the same healthcare services as Original Medicare, except for hospice care, and can also include additional coverage and offerings on certain plans. This may include prescription drug coverage as well as coverage for routine vision, dental and hearing care. Health and wellness benefits such as fitness programs may also be offered on certain plans.
When can I enroll in a Medicare Advantage plan?
Your initial enrollment period starts 3 months before your 65th birthday month and ends 3 months after. You can also enroll in a Medicare Advantage Plan or change your plan during the Annual Election Period (AEP) from Oct. 15–Dec. 7.
If you are already enrolled in Medicare, you can make changes to your plan coverage during the Open Enrollment Period (OEP) from Jan. 1–March 31.
How much does Medicare Advantage cost?
With Medicare Advantage options, instead of paying your healthcare bills directly, the federal government pays private insurance companies like Humana to administer your coverage.
While there is a monthly premium for Medicare Advantage options, many private insurance companies choose to offer affordable or $0 plan premiums to compete for your business. They also set the guidelines for your deductible, coinsurance and copays. As with Original Medicare members, Medicare Advantage members must continue to pay their Part B premium.
What is covered on Humana Medicare Advantage plans?
The following coverage is standard on all Humana Medicare Advantage plans:
Hospital stays
Doctor and specialist visits
Preventive care and vaccines
Lab work, X-rays, screenings and imaging
Outpatient care and procedures
Emergency transportation
Medical supplies and equipment
Additional coverage and offerings can vary by plan. We recommend connecting with a licensed Humana sales agent who can help you select the right Medicare Advantage plan for your needs and lifestyle.
1. https://www.hopkinsmedicine.org/health/wellness-and-prevention/specialists-in-aging-do-you-need-a-geriatrician
2. https://www.cms.gov/Medicare/Quality-Initiatives-Patient-Assessment-Instruments/Value-Based-Programs/Value-Based-Programs
3. https://digital.humana.com/VBCReport/VBC_Report_2020_digital.pdf
4. https://www.businessinsider.com/humana-ceo-shares-why-the-insurer-is-betting-on-primary-care-2021-1
5. https://www.humana.com/provider/news/value-based-care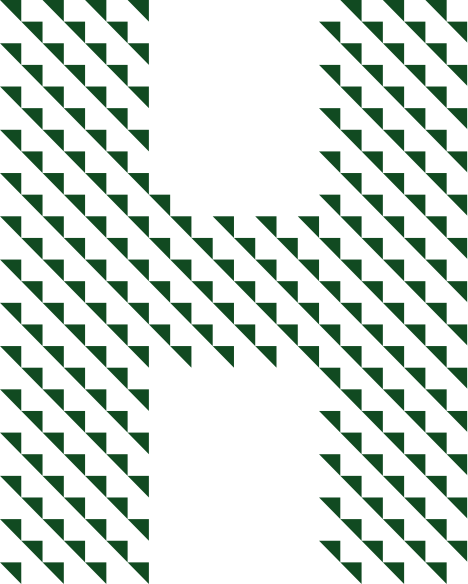 More questions? We're here.
Your local licensed Humana sales Agent is an expert in all things Medicare and human care. Fill out our contact form and they will reach out, ready to help.
Contact us